ISDC Annual Scientific Meeting
Due to ongoing developments associated with COVID-19 and the guidance issued by the government we will be holding an online annual scientific meeting this year to celebrate 50 years of the ISDC.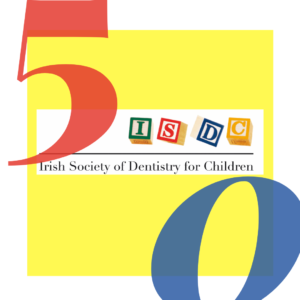 The 2021 Annual Scientific Meeting of the Irish Society for Dentistry for Children will celebrate the establishment of our Society in Cork fifty years ago. We will host an online event, which will encompass an interesting educational programme, as well as an opportunity to reflect on our past, present and future.
In recognition of the significance of this milestone year for the ISDC, we are pleased to offer the following reduced registration fees for the online event:
Dentists – €50
Dental Nurse / Dental Hygienist – €30
Student / Retiree – €20
Welcome & opening remarks

Dr Isabel Olegario, Assistant Professor in Paediatric Dentistry at Dublin Dental University Hospital: 'The Atraumatic Restorative Treatment (ART)'

O'Mullane Prize presentation 5 x 8-minute presentations

Tea/coffee break with poster viewing

Dr Martin Foster, Head of Dental Protection in Ireland and Specialist in Paediatric Dentistry: 'Permission to proceed? Consent & the Child patient'

Questions and Answers on keynote sessions

Lunch break with poster viewing

Prof. Denis O'Mullane, Emeritus Professor and Consultant: 'The Irish Society of Dentistry for Children: Fifty Years On'

Awarding of O'Mullane prize by Prof O'Mullane.

Dr Louise Gibson, Consultant Paediatrician: 'The Impact of COVID 19 on Paediatric Health'

Questions and Answers on keynote session