1. Dr Kathryn Harley BDS MSc FDSRCS(Edin) FDSRCS(Eng) FDSRCPS(Glas) FFGDP FFDRCSI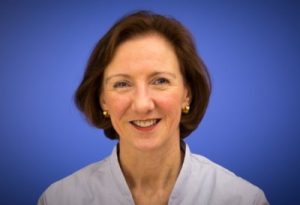 Kathryn Harley graduated from Guy's Hospital Dental School in 1981. She subsequently completed a Masters degree in Conservative Dentistry at the Eastman Dental Institute and she was appointed Consultant and Honorary Senior Lecturer in Paediatric Dentistry at the Eastman in 1991. Her main area of clinical interest dating from this time is in the restorative treatment of dental anomalies. Dr Harley was Head of the Department of Paediatric Dentistry in the Edinburgh Dental Institute from 1999 to 2011, following which she was elected Dean of the Faculty of Dental Surgery of the Royal College of Surgeons of England until 2014. Following a period of national roles in the United Kingdom, today Kathryn is a part-time Consultant in Paediatric Dentistry at the Eastman Dental Hospital having returned to her roots in order to work once more with children who have developmental dental defects. She also works in private practice limited to Paediatric Dentistry in London.
2. Dr Dan Counihan BDS NUIrel, DOrth RCSEng, DDOrth RCPSGlasg, FDS RCSEdin, MOrth RCSEng, FFD RCSI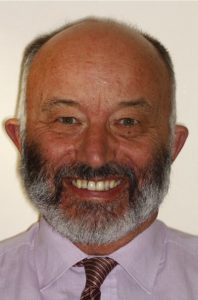 Dan earned his Consultant accreditation in 1983. He is a registered orthodontic specialist. His orthodontic training was at University of Liverpool and University College Cork. He is a visiting lecturer to a number of universities and gives lectures at conferences both in Ireland and abroad.
He is a member of the Orthodontic Society of Ireland, The American Association of Orthodontists, The European Orthodontic Society and the British Orthodontic Society. He has had a private practice in Tralee since 1980.
3. Dr Eva Orsmond MD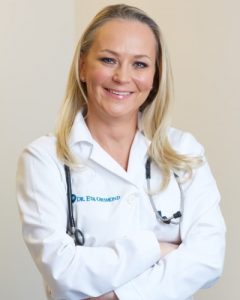 Dr Eva Orsmond is a leading expert in her field and remains Ireland's sole private Medical Practitioner exclusively treating overweight and obesity in adults and children. A regular contributor to professional publications, Dr Eva also engages with the public to promote understanding of the consequences of overweight, appearing on a number of television and radio programmes, including Off the Rails, The Big Bite, Prime Time, The Late Late Show, Meet the Family, Corrigan Knows Food and the hugely popular Operation Transformation. Dr Eva Orsmond (MD, MPH) founded Orsmond Clinics (originally Shape-Up Weight Management) in 2001 to pursue her interest in weight loss and nutrition.
A leading expert in her field, Dr. Orsmond is Ireland's sole private Medical Practitioner exclusively treating overweight and obesity in adults and children. After qualifying at Pavia University, Italy in 1990, Dr. Orsmond returned to Finland to practice medicine. She began her training in Public Health and travelled regularly to work in developing countries. In 2000, she moved to Ireland, working in St. Columcille's Hospital, Loughlinstown. She completed her Masters Degree at the Nordic School of Public Health at Goteborg University based on research undertaken at St. Columcille's Hospital — writing a thesis titled "The Need for Weight Management Among Hospital Staff"